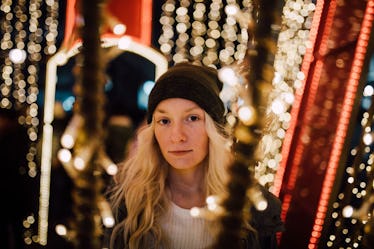 9 Holiday Traditions I Loved As A Kid & TBH, Still Love To Do As An Adult
When the holidays come around, you have tried and true traditions — things you do every single year that you couldn't imagine this season without. Since you were a kid, you've always spent an entire weekend hitting the slopes with your cousins. You brew up hot chocolate before getting into bed, starting on the first day of December. You also pick out the perfect evergreen tree with your family, in an adventure that typically ends in a holiday card photo shoot. Yes, these things happen this magical time of year, and growing up hasn't changed them much. To be honest, there are some holiday traditions I loved as a kid, too, that I still love to do as an adult.
Before you read any further, know that you're in for some cheesy memories as you walk down your very own Nostalgia Lane. It's inevitable, considering you're repeating the same traditions you've been doing since, well, as long as you can remember. You're baking peanut butter cookies with your mom, and unboxing the homemade ornaments you made in third grade. (It's amazing that those glued on pasta noodles are still holding on after all these years!)
Back then, you didn't know that making a gingerbread house would mean so much to you as an adult. You assumed that those family shopping trips would fade out after a while. Surprise! You're still one big kid during the holidays. Girl, same. I'll forever continue these eight traditions that I've loved since day one.