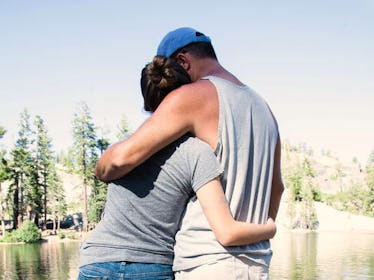 9 Father-Daughter Trips To Take For The Ultimate Father's Day Bonding Experience
Father's day is near, so why not plan an epic trip with your dad? When your dad holds a special place in your heart, he deserves to be celebrated. He has likely been there with you since day one, and there's no replacement for your father-daughter relationship. Unfortunately, life often gets in the way of spending quality time with the people you love most. Traveling is one of the best ways for you to bond without other obligations getting in the way. You'll explore a new place together and the experience will be priceless. There are some father-daughter trips to take that will change your relationship in the best way.
Traveling with family isn't always easy, but it's definitely worth it. It's rare that you may get the opportunity to give your family members the undivided attention that they deserve. Unfortunately, the demands of daily life can cause people to forget about investing in time spent together. Vacations can restore relationships that you least expect can be repaired. There's just something about experiencing the highs and lows of travel that bonds you together.
With Father's Day around the corner, there are endless opportunities for you to travel with Dad. Whether you choose to take a day trip or jet off across the globe, you'll best glad that you decided to go on an adventure with the man who's the real MVP.