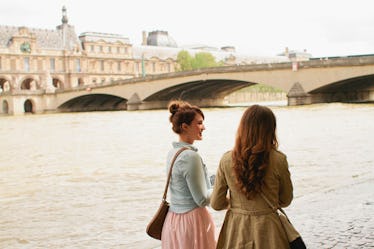 The Best Trips To Take With Your Mom This Summer Are The R&R You Need
A bond between a mother and daughter is like no other. Life can get busy, so why not take a girls' trip and create some special moments with the person who brought you into the world? You might not live close to your parents anymore, so you should really make the most of every minute you have together. Whether you want to go off on an adventure or indulge in pure relaxation, your mom will definitely appreciate the opportunity to go on a trip with you. The best trips to take with your mom this summer are the perfect way to spend time with each other.
Travel is the ultimate way to bond with the people you love. You'll get the chance to spend quality time together, which can be very difficult in this day and age. You'll also have the opportunity to try new things together, which will leave you with unforgettable memories. Mother-daughter trips are especially valuable because of the strong nature of your relationship. Sure, you may have moments of annoyance, but you'll always be able to look back on the special times you shared. You're never too old to spend quality time with your mom. Life is short, so get your mom on the phone and start planning a bucket list trip ASAP!