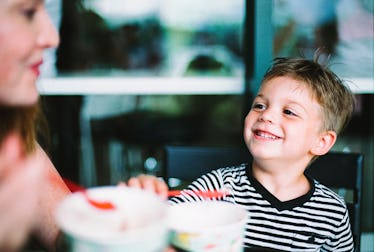 9 Cool Things To Do With Your Nephew To Spend Some Quality Time Together
Your siblings are cool to spend time with and all, but what about their kids? They're even better. Odds are, your niece and nephew are the cutest kids you know and probably love you to death (you are the cool aunt, after all). But when you want to spend some quality time, what are some cool things to do with your nephew? The possibilities are endless, but just make sure you're taking into account their attention spans and likes (and dislikes).
If your nephew is older, some of these might be not be all that entertaining for them, but you can also never go wrong with going to see a new movie or planning a museum trip! Little guys, on the other hand, can find wonder and amazement in just about anything — so you can rest assured that you'll be able to find something that they'll love to do.
These activities don't have to be saved for whenever you have to babysit, either. Take some time to really take your nephew out and get to know him better. It's a fun and different way to say "I love you," while also taking them off your sibs' hands for a bit.