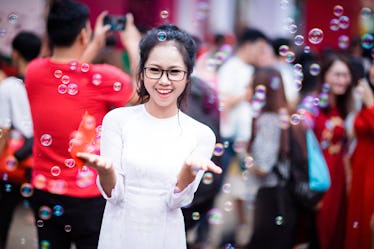 9 Commitments To Make To Yourself Before You Blow Out The Candles On Your 25th
As a senior in college, I am coming to the very real, very scary, and very fast (too freaking fast) realization that my time as a pre-adult is basically over. It's almost time to graduate, move out of my hometown, and try to thrive as a working woman. Of course, all college students can attest to the fact that they've been adulting for the past few years, probably more so in the past year and a half. However, that's only slightly true; a lot of us haven't had to deal with the real world just yet. That's why there's no better time than the present to start coming up with several commitments to make to yourself before you hit 25.
Before we know it, just as the past four years have swooshed by, our early twenties will go by as well. Morbid as I may be by musing this, life is known for not only hitting you hard, but also for going by right before our very eyes. But no need to freak out just yet. We still have time to enjoy life and accomplish what we want to before we hit 25. Here are some important commitments to make to yourself before the big 2-5 hits.