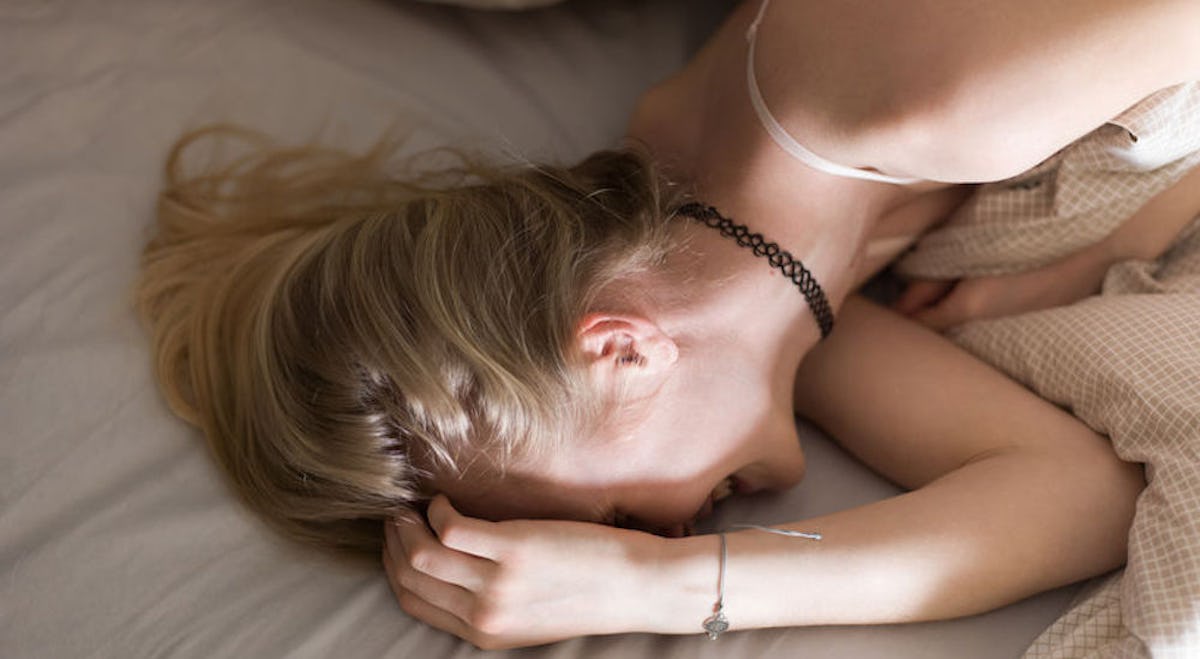 8 Women Reveal The Worst Sex They've Ever Had, So Prepare To Cringe
Despite your wildest and most sexually satisfying dreams, the unfortunate truth is that not all sex is created equal. On one hand, reading stories where women reveal the worst sex they've ever had can feel about as cringe-worthy as it gets — but then again, it's also kind of comforting to know that almost everyone has had at least one less-than-great experience in the boudoir. Even though having bad sex can be frustrating at times, at the very least, sexual experiences that leave something to be desired can be an opportunity to figure out what does (and doesn't) turn you on.
Another important thing to realize is that what constitutes as "good" and "bad" sex can be subjective. Sure, there are certain things most ladies would agree are far from ideal, like when someone isn't willing to put in the work required to help their partner orgasm. But other times, no matter how promising things start off, the encounter just misses the mark. There's some sex, however, that goes far beyond meh and gets crowned as "the worst sex ever." According to the ladies of Reddit — who are never afraid to keep it real — here's some of the worst sex they've ever had. Spoiler alert: It's rough.