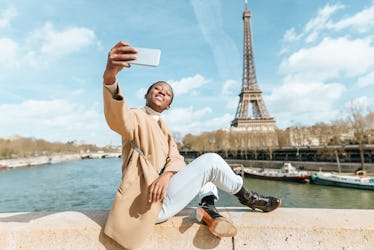 8 Travel Vloggers To Follow In 2020 For All The Getaway Inspo & Vibes
Social media can be an amazing source of inspiration. It's a prime spot to unleash your creative side or add a few items to your bucket list, courtesy of a post from one of your favorite influencers. If you're in the midst of finding new accounts to follow, look no further than these travel vloggers to follow in 2020 who will bring all the getaway inspo and vibes to your feed.
Although they have Instagram accounts you can check out for adventurous selfies and dream-like pineapple pics taken in a tropical setting, some of their best content lives on YouTube, and will deeply encourage you to like and subscribe. It brings you through their trips to Bali, or the beaches on the coast of France. The videos might tease incredible meals you can have in adorable eateries around the world, as well as hotels you can stay at in beautiful deserts and epic mountain destinations.
To say the very least, they will make you think twice about saving your vacation days for a later time. After watching a few of these eight travel vloggers' vlogs, you'll be in #travelmode with packing tips and highly-qualified recommendations under your belt. Here's who to follow in 2020 for the best bucket list inspiration and travel vibes.