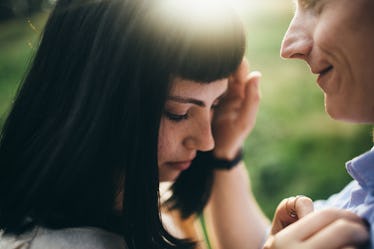 8 Times To Listen To Your Inner Voice, Because The Person You're Dating Is A Tool
Dating can be a hot mess at times. Letting people into our lives may be the easy part for some of us, but trusting and allowing them to remain there can be challenging as hell. There are times you really should listen to your gut about the person you're dating, because you may very well be overlooking some critical red flags.
It happens to the best of us. We get so caught up in that flurry of just-started-dating butterflies, and it jacks up our judgement. It's not all on you, though. People can be really good at showing us all the parts they know will reel us in and keep us there while they partake in their dating agenda that usually leads to someone getting hurt.
So, in order to stay in front of the damage, you can't block out that little voice that's telling you to notice those out of the ordinary things. You know, those things you would absolutely never tolerate if this person didn't have you constantly swooning. Sometimes we need a reality check, and that little voice inside your head will catch on to more than a few things that the person you're dating shouldn't really be doing.