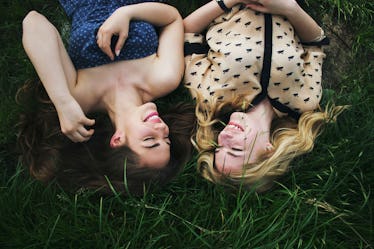 8 Things You Never Have To Apologize To Your Best Friend For
Honesty — it's one of the main qualities in a BFF friendship. You can't call anyone your bestie without having complete trust in this person. (And I'm not talking about solely sharing your deepest darkest secrets with them.) You two keep it real at all times, and that's why there are things you don't have to apologize for in a best friendship.
Having a BFF is one of the greatest gifts. You can say absolutely anything to them without feeling judged, and your honest emotions don't have to be tailored. Your BFF definitely expects the same in return.
You've learned more than once that you can't say everything you say to your BFF to other people. She gets you like no other, and she loves all of your quirks. She's more than the real MVP, and you wouldn't know what you'd do without her.
You'll apologize for things throughout your life, but a lot of those apologies won't be to your BFF. I know, such a relief. This doesn't mean you are off the hook for never having to apologize to her, though. You'll know when you have to, but for now, feel lucky that you never, ever have to apologize for these eight things in your bestie friendship.