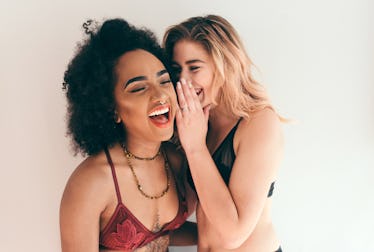 8 Things To Share With Your Bestie That'll Save You A Ton Of Cash In Your 20s
Sharing has always been caring — and when it comes to your BFF, there is no limit to how much you would give. Life is a balancing act, though, and as much as you don't nickel and dime anyone, adulting means knowing what is going to save you some major dough (and I don't mean the yummy kind you can bake). Thankfully, there are things to share with your best friend that will save you so much money in your 20s.
Try to consider all of the things that happen during this decade of your life. You are going through and finishing school, living on your own, and getting started in your career. You will have those moments where you'll wish life would stop handing you bills and financial obstacles — but it isn't ever really going to pause. Luckily, you and your BFF are already used to sharing, so tossing in the idea of simultaneously adulting won't be unappealing.
You get to do this together, and trust me, you are going to need her support. Money isn't everything, but you two are obviously going to need it to survive. And while your BFF is priceless, sharing any of these things with her will keep more money in your pockets.