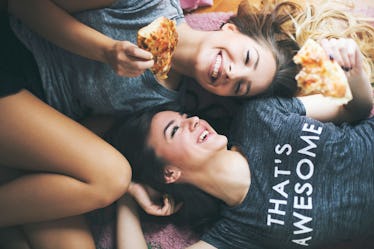 8 Things That Are Keeping You From Being Happy In Your Friendships In Your 20s
When you first started making friends, you knew that friendships are relationships you're meant to keep close to heart. It didn't matter how or where you met, because once you clicked, side-by-side was where you knew you needed to be. But all of the rainbows and butterflies aside, what about when a friendship feels like it's slowly fading out? How can you pinpoint the specific things that keep you from being happy in your friendships in your 20s, and how to fix them?
First, you need to make a mental list of the times your friendship used to have that spark, and where it could use some work now. Maybe your connection with your hometown friends doesn't seem as strong because you see them a little too much, or maybe you're losing touch with your college besties because you live long-distance.
Let's be clear, though, that temporary unhappiness doesn't mean you should just uproot an entire friendship. Maintaining the strong foundation of any type of relationship takes work, and some people tend to naturally grow apart. That's OK. The people who are meant to be in your world for the long run will be.
Your 20s is such a transitional time, that it's normal if you feel like your friendships could use a little maintenance. Sit down and really think about it, because if you're unhappy, it may have something to do with these eight things.