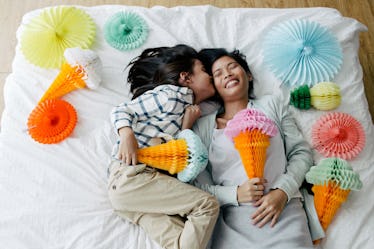 8 Telltale Signs You're The Cool Aunt In The Family, So Brag On
As much as you enjoy being the best sister ever to your siblings, you really love being an aunt to their kids. It's almost like you get to watch a little piece of your brother or sister grow up again, but this time, you're old enough to spoil the heck out of them. It's safe to say everyone knows you're the dopest aunt ever, and there are more than a few telltale signs you're the cool aunt in the family.
There's a lot that goes into being the top choice among your nieces and nephews. They are practically your kids, too (or at least your coworkers would think so, because you have a new picture of those munchkins to show off each week in the break room). What can you say? They're the cutest kids on the planet.
You also have to remember that kids are incredibly honest. They haven't quite comprehended how to lie, so when they say they love you and you're their favorite, you can't help but believe them. Being the cool aunt comes with some key responsibilities, though, and you'll have a lot to live up to, because disappointing your nieces and nephews is a no-no. Your "cool aunt" T-shirt says it all, but these eight signs are proof that you're not bluffing.