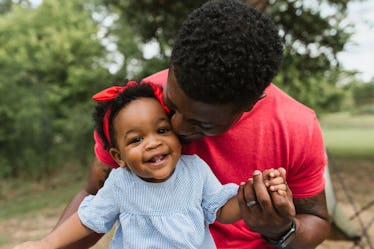 The 8 Sweetest Things Dad Will Always Do For You, Because He's Your Superhero
If someone asked you to describe your dad, words would hardly be enough to help you explain. From being incredibly loyal, understanding, and supportive, you could have a field day telling someone why your dad is hands-down the best guy in your life. And when it comes to his little girl? There's an endless list of sweet things dads do without asking for anything in return.
You're no longer his "little" girl per say, but your dad has been around for the diapers, pre-teen drama, exciting college years, and now full-blown adulthood. A big portion of his life and accomplishments are embedded with memories of raising you and watching you grow up.
As a daughter, you catch on quickly to the little things your dad has always done and still does for you. It's in his nature to give, without you really having to ask, and in a way, you rely on him for that selflessness. Sure, you're not insisting he give you a big push on the tire swing in your backyard anymore. OK, maybe not as often, but by habit and with so much love, you can count on your dad for these eight sweet things he will never stop doing.