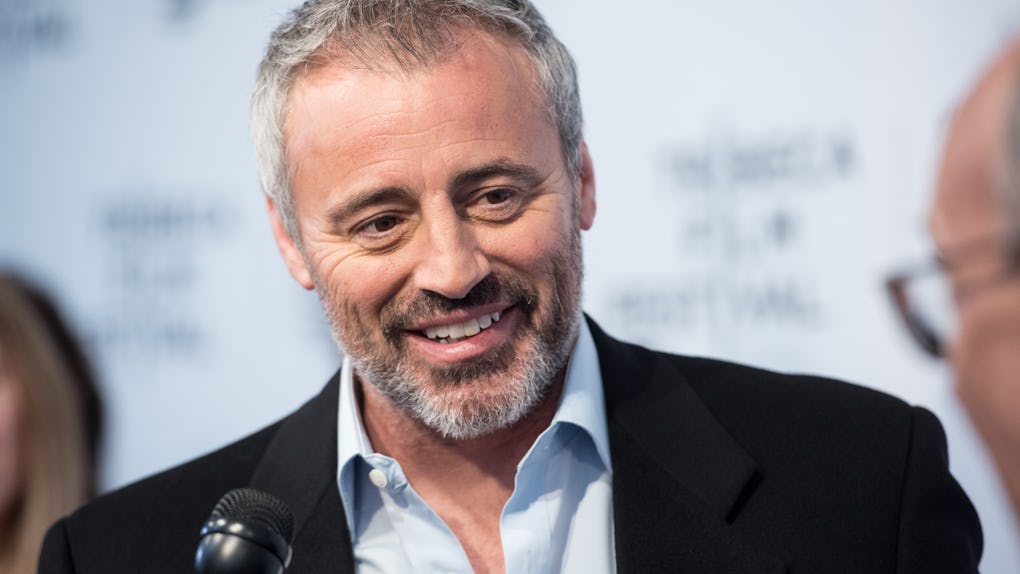 Noam Galai/Getty Images Entertainment/Getty Images
8 Silver Fox Celebrities We'd Love To Lock Lips With When The Ball Drops
Men have this amazing quality of simply getting better with age. Every silver hair seriously seems to make them sexier and sexier. And since a girl can dream, we've all thought more than once about silver fox celebrities we would hop, jump, and skip to for the opportunity to meet their lips when that New Year's Eve ball inevitably drops. Would one kiss even be enough, though?
Celebrities are human just like us, but because they are constantly in the limelight, we certainly take more notice to the way these men are being #blessed with age. It almost doesn't seem fair that the somewhat intimidating aspect of age and what comes with it has done nothing but ripen their already sweet as hell looks. Eye candy doesn't even begin to describe what those silver streaks in the hair, mustaches, and beards suddenly turn men into.
Why, Mother Nature? Why must you continue to grace these already established hunks with such admirable aging assets? I mean, we aren't mad or anything, but it's hard to focus on anything else once you've laid eyes on one of them. Even if we could somehow in an alternate universe, kiss any of these silver foxes when the ball drops, we'd want more.
1. Matt LeBlanc
OK, we all may know this heartthrob from Friends , but if the stars aligned and we could kiss him, we'd be more than friends in that moment. Geese, who knew those salt and pepper shades could be so, so attractive? Well-seasoned men, FTW.
2. Pierce Brosnan
Whew, did it just get hot in here? OK, Pierce Brosnan is literally wearing age like a sexy tux jacket. I don't think it gets any more fabulous than this, my friends. If this is what we can expect from age in the future, bring it on.
3. Max Joseph
Let's be real, Max Joseph is one of the first people you think about when you consider who is rocking a completely silver hairdo. He makes that sh*t look like a gold crown on top of his head.
It's almost like he was born to work the silver locks forever. I think we can all agree that it's working out incredibly too good for him.
4. Denzel Washington
Oh, Denzel. I know you tend to play a father figure and all, but you are certainly a catch. And if it weren't for those little speckles of gray hair, we probably wouldn't even know that you were actually aging.
5. Djimon Hounsou
Can we first take a moment to swoon over how amazingly handsome Djimon looks in a tux? Age has seriously done nothing but make his gorgeous skin glow even more than it already was. No fair at all.
6. Idris Elba
Stop it, Idris. That smile would make even the coldest person melt. Why do men get to have those adorable half-smiles that they can so naturally use whenever they want, like it's not going to make our hearts explode? That smile and those looks that seem to get better with age will always keep us hooked on Idris.
7. Joe Manganiello
OK, not to intrude all up on your man and all, Sofía Vergara, but he is super hot. I'm sorry, but he looks like he was sculpted, and that gray doesn't do anything but make him even harder not to look at.
8. Benjamin Bratt
If we could lay a kiss on Benjamin, we probably wouldn't need to kiss any one else, ever again. Seriously, it would be that magical. Honestly, does age even exist with men, or nah? It's almost like their prime never ends, and we are just left drooling over how gracefully they welcome age into their lives.
Don't kid yourself and pretend like a silver fox isn't on your list of people you'd definitely kiss. These studs are taking full advantage of this age thing, and we're here for it.