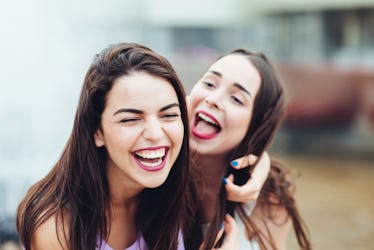 8 Things Only True Soul Sisters Can Relate To On Another Level
Having a soul sister is a humbling and rewarding experience. Even if you don't share the same bloodline, you know the two of you still connect in so many other ways. There are some signs you've found your soul sister, and they are truly what make up the unique bond you share.
With a soul sister by your side, it's like you found your other half but are still whole... if that makes sense. You're not completely lost without her, but you know that if she wasn't around, an important part of you would have never been unearthed. It's almost like magic, the way her very presence transforms you into this lifted and happier being.
Soul sisters are linked in more than a physical way. It's a little tough to explain the outer body experience you feel when you know you have an endless amount of support, comfort, and friendship from a single person. Call it sorcery or whatever, but if this is a spell, we don't ever want it to wear off or fade. If you have a soul sister, you know the friendship is a lot more than being attached at the hip or finishing each other's sentences. Here are eight things only true soul sisters can relate to on another level.