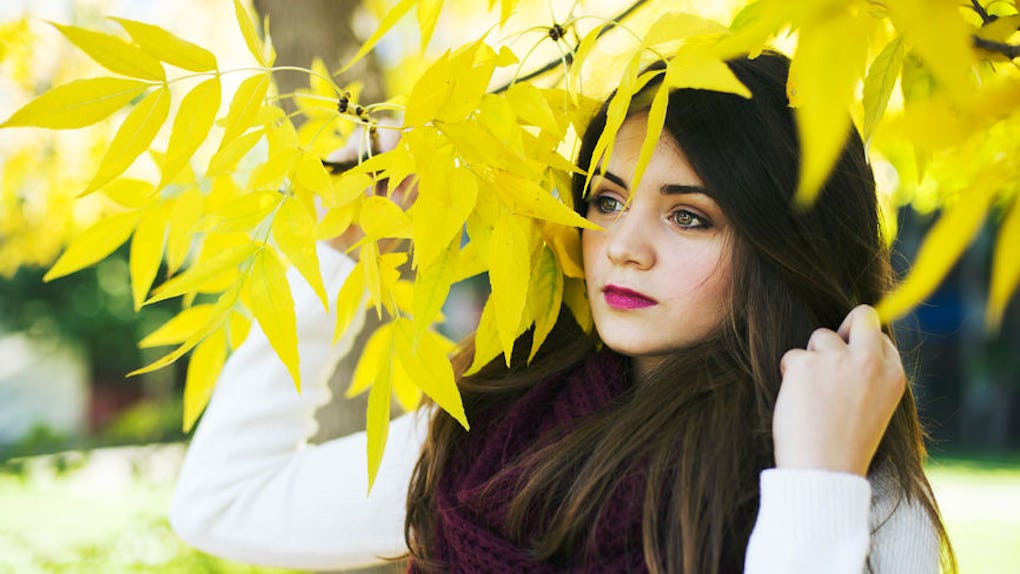 Jovana Rikalo/Stocksy
8 Signs You Have A Love-Hate Relationship With Fall
Confession: I'm not a big fan of fall. Yes, I said it, and I've spent well over 20 years realizing that it's just not the season for me. Don't get me wrong; there are some perks to fall that bless us each and every year, but it takes countless pep talks to warm up to it (and by the time I do, it's already winter). Admitting that the season is not your favorite cup of tea is one of the first signs you have a love-hate relationship with fall, and I totally understand your feels.
It has something to do with the fact that it comes right after summer. For me, I hate that I have to transition from rocking my favorite pair of sandals on the boardwalk, to grabbing a bulky sweater and scarf every time I have to run out to the store. I'm all for the visual change fall brings, but it just seems a tad too drastic, in my opinion.
I know some of you are reading this and wish you could throw a pumpkin pie at your screen — but hear me out. Almost everything you adore about fall comes with a not-so-fun quality you have to endure. For those of you who are on the fence about the upcoming season, these eight signs prove that if you posted your relationship status with fall, it would say, "It's complicated."