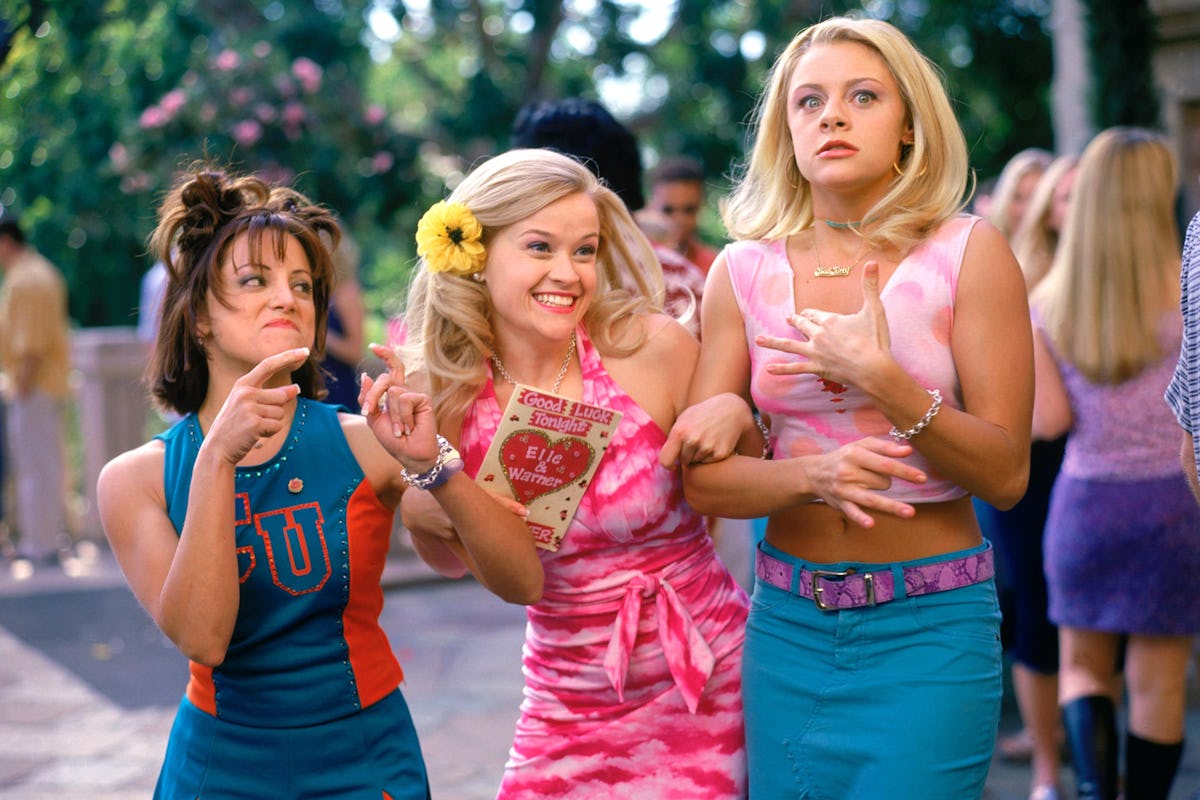 8 Secrets About 'Legally Blonde' Even The Biggest Fans Wouldn't Know
MGM
The recent confirmation of Legally Blonde 3 was slightly bittersweet. On one hand, we know that we finally get to see Reese Witherspoon rock a pink business suit and dominate in court again, but on the other hand, we have to wait until Valentine's Day 2020 for the movie's debut. That's a long time to keep bending and snapping, so to hold us over until then, here are eight secrets about Legally Blonde that even its superfans may not know.
Since its release in 2001, Legally Blonde has become one of those movies that you memorize through countless viewings on Oxygen and at sleepovers. Who needed a DVD copy growing up when the film was on TV every weekend? With its magic formula of an empowering message and Witherspoon at the helm, there isn't much that's unknown about Legally Blonde, but we've manged to find some behind-the-scenes secrets that aren't too well-publicized.
My longtime dream is that we'll someday get an audio commentary of Legally Blonde with the full cast, but keeping an eye on Reese Witherspoon's social media updates on Film 3 ought to suffice. Until then, I'll have these little tidbits in mind the next time I watch Legally Blonde.