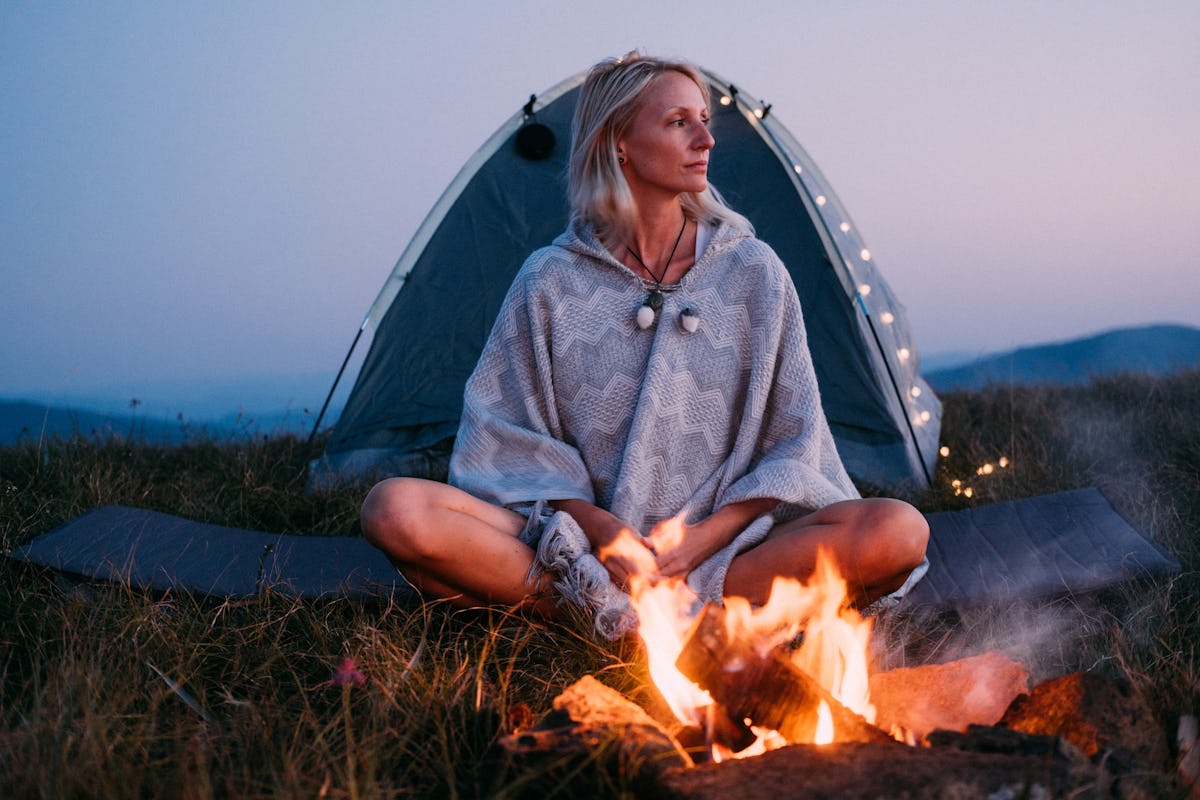 Recreate These Insta Pictures While You Blanket, Fire Pit, & Chill This Fall
Pyrosky/E+/Getty Images
If you had to describe "bliss," it would likely include a fire pit, a pack of marshmallows, and an extremely cozy blanket. To you, there's nothing quite as peaceful as curling up next to a fire with a warm mug of apple cider or cocoa, especially in the fall. This year, make use of these Instagram pictures to take by the fire pit so you can look back on the chill nights you had at a campsite, near the beach, or right in your very own backyard.
When the temperature drops below 30 degrees, you may want to tuck away your fire pit in your garage, and call it quits for the season. You might think about watching holiday movies or sipping hot cocoa indoors instead. Long story short: Right now is the prime time to pull out your camera and snap a few pics of your setup, surroundings, and cutest cardigans.
To get started, make sure you have your camera or phone when setting up your next fire pit. Gather up necessary props such as graham crackers, a tent, or your fave mugs. Then, get to snapping one of these eight pictures while you chill, blanket, and fire pit the fall season away.