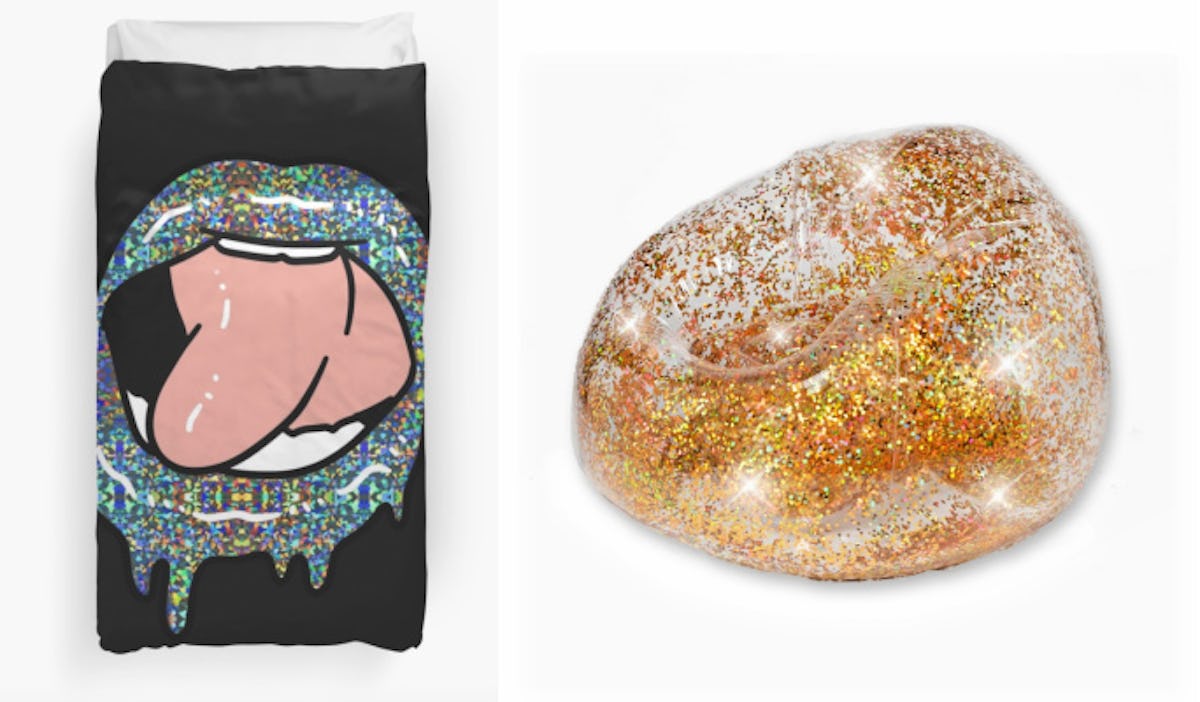 Glittery & Nostalgic Home Accessories To Channel Your Inner '90s Kid
Let's face it: We're all '90s kids at heart. (Well, at least we all want to be '90s kids, amiright?) From the amazing snacks (I see you, Dunkaroos.) to carefree days watching The Rugrats, I'm all about embracing my love of all things pre-2000. And it's not just me who gets nostalgic about the '90s on the reg; it seems every time I browse the web to shop, there are hints of that beloved decade in everyday items. But perhaps the best '90s-inspired products are the glittery and nostalgic home accessories.
Whether you prefer tons of glitter, or bold and bright stand-alone staples, '90s inspiration seems to be everywhere — from funky nail art to even ready-to-wear fashion. Bring the good old days back into your life (and apartment) with sentimental-yet-amazing accessories in ode to your favorite time period. The mixing of '90s-meets-millennial designs (Yes, I made that up, and no, I'm not sorry!) represents an ultra chic combination of colors and patterns you need in your life, ASAP.
Even if you weren't born in the '90s, there's no better time than the present to showcase your love of all things retro. Scroll below for a roundup of the best products with a '90s twist to feed your nostalgic heart and soul.