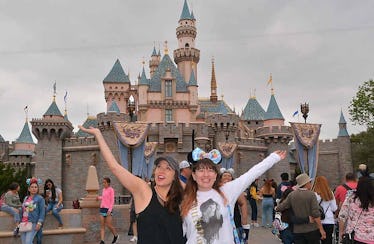 8 Amazing Disney Traditions I Have With My Sister That Will Never Grow Old
Disney has always played a special role in my family. My sister and I grew up watching every single animated movie, belting out songs in the car, and going on family vacations to Disney World. We're Disney fanatics who never lost our love for pixie dust. Even though we live long-distance now, we still make it a point to keep some of our Disney traditions alive. If you have a Disney-loving sister as well, you might want to start of your very own Disney traditions to have with your sister.
The reason why traditions are important is they not only give you something to look forward to, but they can also give you a sense of home. Your sister may have always been your number one partner in crime. She's the Woody to your Buzz and the Timon to your Pumbaa. You've gone from days of dressing up in your princess costumes and prancing around the living room to planning epic adventures to all the Disney parks around the world. You know she's your person forever, so why not start some traditions that'll last just as long?
If you don't already do these eight things with your sister, take a cue from my sister and I. These are the Disney-themed things we do together that have kept us super close over the years.