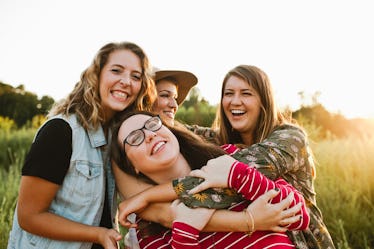 8 Childhood Memories You Can Thank Your Cousins For Making Them Extra Special
Cousins are like extra siblings you're beyond blessed to have in your life. Childhood is marked with how much time you all spent together, because when it comes to cousins — the more, the merrier. And since they are such a dope part of your family and all, you have to really sit back and comprehend the best childhood memories you can thank your cousins for, because they're embedded in so many.
Like our siblings, your parents don't have to teach you how to love and bond with your cousins. They're your birthright BFFs who experience so much of your childhood right by your side. When you and all of your cousins get together, it's practically a time capsule of awesome things you've done together.
You never stop needing your cousins, and if you think childhood was incomparable, experiencing your 20s with them is even more phenomenal. It all starts from the roots, though — and when you are reminiscing or explaining a time from when you were a kid, your cousins are strolling down memory lane with you. They were involved in so much, and they give that whole "ride or die" phrase a whole new meaning. You and your cousins may be older now, but there's a handful of childhood memories that are abundantly special because they were there.