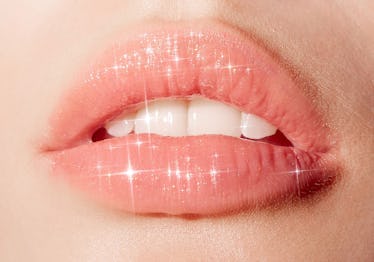 7 People Tell Their Most Cringeworthy First Date Kiss Stories & You'll Squirm
Call me old-fashioned, but I definitely hold out for that Princess Diaries-style foot pop kiss every time I go on a first date with someone new. And, to be honest, sometimes I get the exact opposite of a foot-popping kiss. If you're in the same boat and have had some pretty bad kiss experiences, let me be the one to tell you that you are not alone. In fact, there's a whole Reddit thread dedicated to sharing stories about your worst first date kiss. If part of you doesn't believe me, that's OK. I have rounded up some pretty cringe-worthy kiss stories from friends, coworkers, and Reddit to prove that you're not alone in this.
When it comes to first dates, there are a lot of important factors to keep in mind. Whether you're fretting about your outfit, dinner reservations, or if your astrological signs will be compatible — there are a lot of valid concerns. And sometimes things definitely go awry, whether it's a lousy kiss or, you know, they end up being a Scorpio. The good news? Some of the people in these stories ended up getting married! So, one bad kiss isn't destined to ruin a good thing. And, if it's awful, you can leave that first date with the confidence that you never have to plan a second, because life is far too short for bad kissing.