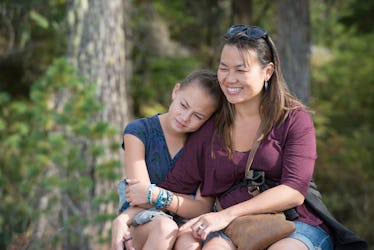 Valentine's Day Is Coming & Here's What To Give Your Mom Who Deserves The World
We're less than a month away from Valentine's Day. Some see it as a holiday exclusively tailored towards couples, while others view it as a day to celebrate everyone in your life that you love unconditionally. But someone that you should always get a present for on Feb. 14? Your mom. Yep, you should look for Valentine's Day gift ideas for mom, because she deserves pampering all the time, but especially on V-Day.
If you haven't done so in the past years, start this year and make it a point to let your mom know just how much you appreciate her. She brought you into this world, raised you, and loves you immensely. This is why she needs to be treated like the true queen she is. Moms are our first (and usually most important) role models. Valentine's Day revolves around wine, chocolate, and gifts — so it's just as much a day to honor your mom as it is a day to celebrate your bae.
Many of us may not be with our moms this year, and while that totally sucks, getting a present to her is super easy. When FaceTiming may not be enough to express your love and gratitude, send her one of these fabulous gifts. She'll be super emotional about it for sure, plus you're doing something nice as well.