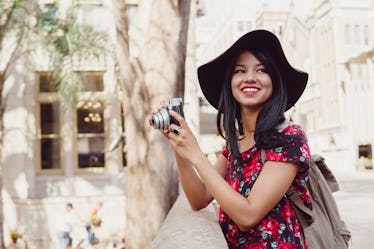 7 Unpredictable Cities To Visit In The U.S. Before You Graduate
College is all about trying new things. You're finally independent, and you're constantly figuring out who you are as a person. You're totally allowed to still be a little lost on who you're supposed to be before you graduate, so no worries if you don't have it all figured out just yet. College can also be your time to explore and the best time in your life to travel. It's one of the best ways to meet new people and places, and experience things you never imagined you could. Before you graduate, there are some obvious choices of places to visit, but some unique cities in the U.S. to travel to will give you a completely new experience.
These are the cities that you wouldn't necessarily think of first when you're planning a big vacation, but they have a lot to offer. Some of these seven cities in the U.S. are quirky enough that you will definitely have a story to tell your friends and family back home and snap some seriously Insta-worthy pics along the way. The predictable places like New York City and Las Vegas surely would provide you with some fun, but it's the different places your friends haven't been to yet that provide you with some cool memories that will last forever. Before you graduate and take a big step into the real world, you need to know what the world really has to offer — even the crazy and different.