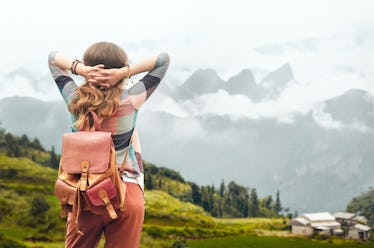 The 10 Places Everyone Will Travel To In 2018, So Steer Clear Of The Masses
Like most new years, 2018 is embedded with our wants and need to travel like we suddenly grew wings and could fly anywhere we wanted to. The wanderlust is all too real when we are starting fresh and have our passports in our back pockets. The places everyone will travel to in 2018 are going to vary, but for the most part, you can expect these places to be incredibly scenic, and they'll tempt your wanderlust like crazy.
We are so here for those travel bloggers who bless our Instagram feeds with their adventures. They inspire us, and many times, if we didn't see these places on one of our social media feeds, we might not even know they existed. The world is such a huge place, you could boggle your mind thinking about how much of it is still untouched by your presence.
We might not get to see it all, but as long as we get a chance to visit those bucket list places, we didn't make out too bad. Let that wanderlust get the best of you this year, and travel as much as you can. The world is your oyster, and these places are just some of the many pearls you could have the opportunity to witness yourself.