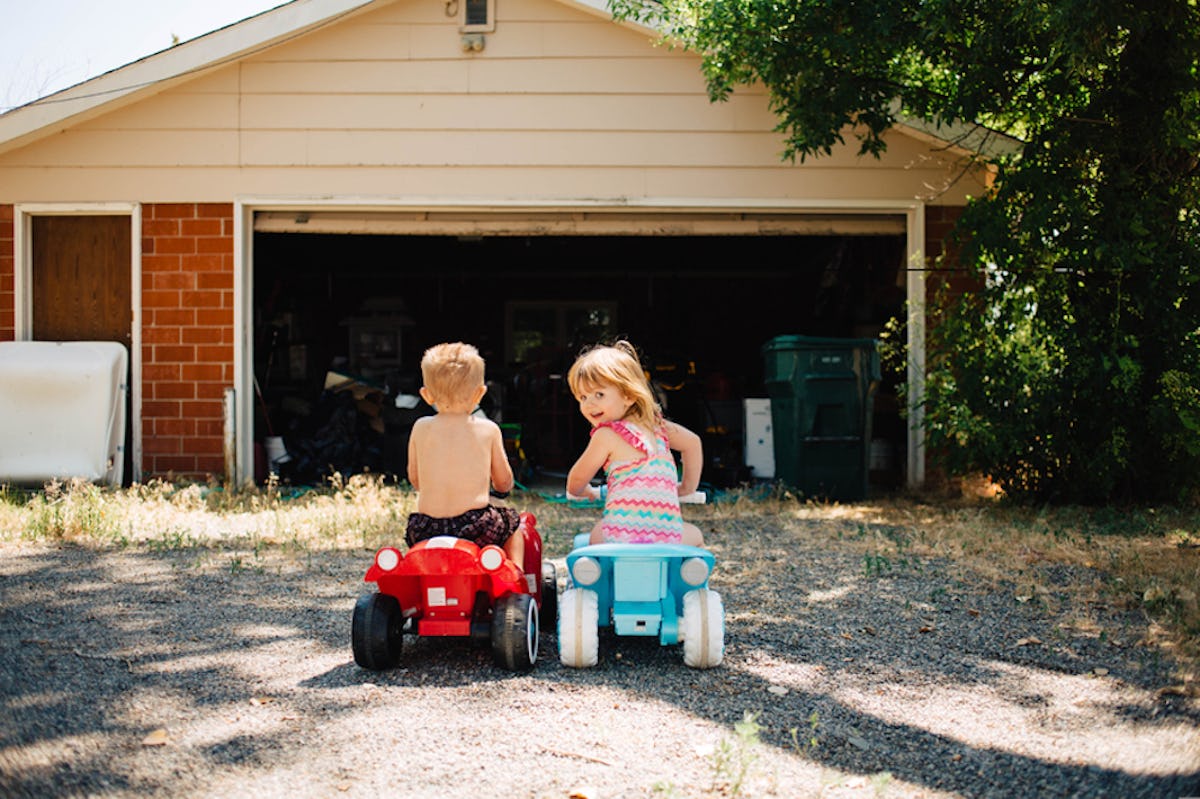 7 Things You Definitely Notice About Your BFF's Brother When He's All Grown Up
Jessica Byrum/Stocksy
We're all big kids now. The days of racing around the neighborhood on scooters, making messes out of Play-Doh, and eating chocolate pudding at snack time are unfortunately over. Sure, we still dunk our Oreos in milk and rely on chicken nuggets for dinner. But, growing up means we look, think, and act a little different -- it's just part of the territory. If you grew up with your best friends, you probably have spent a lot of time with their families. Over the years, they've changed as well, and there are definitely some things you notice about your best friend's brother, in particular, now that you're all grown up.
For one, he has traded in the monster trucks and action figures for a hot, brand new car. Cooties are officially overrated now, but messing with your best friend's brother will never get old, no matter how many years go by.
Oh yes, growing up can be a whirlwind, and you all probably looked forward to being 20-something since you were 12. Now that you're here, it might not be all it's cracked up to be all of the time, and it's not until you notice the differences in the people who have been there since day one that you feel truly #old. Here are seven things you may have noticed about your best friend's brother now that he's all grown.