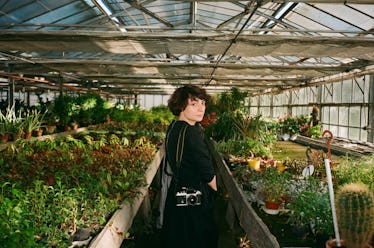 7 Bucket List-Worthy Things You Should Do Alone In The Fall If You Haven't Already
It's that bittersweet time of year to bid farewell to summer because fall is basically here — and it's ready to have some fun. Your calendar may already be packed with group outings to sunflower fields and trips to the local farm where you can pick pumpkins, sip apple cider, and go on hayrides. You might even have a few Halloween or Friendsgiving potluck parties on the books. Those are awesome, but you should also consider adding a few things to do alone in the fall to your bucket list.
I love spending time with just me, myself, and I. There's nothing like a good solo adventure where you can just focus on the things you love without any distractions. It's the kind of refresh button you need to kick off a new season. Fall may be known for its fun outings with friends and family, but there are a ton things you can do solo that make the season the best it can be.
If a little bit of "me time" is necessary, you might want to consider adding these seven things to your bucket list right now. They're sure to give you plenty of picture-perfect moments, stories you can share with your friends, and memories that'll last a lifetime.