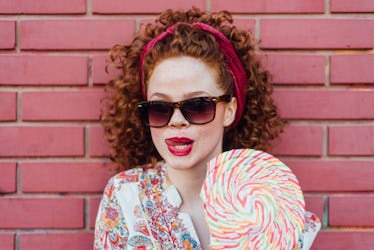 7 Things That Are Keeping You From Being Carefree In Your 20s
In your 20s, being totally carefree is way easier said than done. One day, you're pumped about the decade and the independence that comes with it, and then you're tangled in all of your adult responsibilities, trying to figure out who you want to be. Life can get pretty hectic, and if you aren't cautious, you can unknowingly surround yourself with things that keep you from being carefree in your 20s. You only get to experience these 10 years once in a lifetime, so you'll want to make the most out of them.
You'll know when you've lost those carefree qualities when your days are seemingly bland, and you aren't laughing or enjoying the little things anymore. You're just going through the motions, and if there's anything you should know by now, it's that living life to its fullest does not involve dull days. There's always something to appreciate in a 24-hour period. So, it may be time to do some reflecting and then make a few adjustments in your daily routine.
Your 20s isn't going to be perfect, but if you can channel those good vibes while you face the obstacles in this decade, you should. Think of these adjustments as spring cleaning, and soak up the benefits of the sparkling clean house you get to sit in afterwards. Grab your broom and sweep these seven things out of your life if you want to feel carefree again.