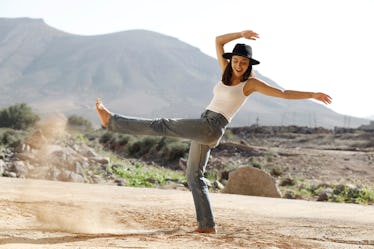 7 Things You DGAF About Once You Reach Your Mid-20s That Used To Really Matter
Are you kind of, sorta of dreading your 25th birthday? Believe me — I totally understand reaching your quarter-life may seem like a drag, but, let me tell you, this time in your life should seriously be celebrated! Sure, you might not get carded constantly at bars when you go out, but having late-night pub crawls isn't so much your thing anymore, anyway. There are actually a lot of things that don't matter once you reach your mid-20s. It's as if the drama of yesterday kind of disappears, and you're so thankful, because ain't nobody got time for that.
Looking back on 20-year-old you may be like looking back on a totally different person. You really grew up. You don't know why you cared so much about other people's opinions, or stayed friends with someone who was a negative Nancy all the time. You probably also don't know how in the world you were able to conquer so many all-nighters. Truly, "how" and "why" are the types of questions that come to mind. As much as you've changed, you are still able to look back and appreciate that special time in your life. You just know now, these seven things don't matter anymore.