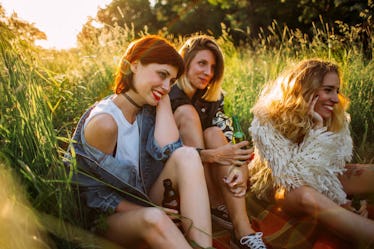 Don't Waste Your Time On These 7 Things This Summer, So You Can Make Every Day Count
The wait for summer seems impossibly long, but luckily, it's almost here again. You've been dreaming of pool parties, chill beach days, and cross-country road trips with your friends for quite some time now. The weather outside is warming up, and your favorite sundresses are coming out of storage. Make the most of this season while it's around by putting on your sunnies and ignoring the things that are a waste of time.
Of course, this may be easier said than done, but there are ways to avoid some things that are a waste of time. If you're unsure, I'm basically here to help you avoid those times when you really want to say, "no" to plans, but ended up saying, "yes," because the FOMO's all too real. Those are the times where you realize you just wasted an entire day where you could have been alternating between taking a relaxing nap on the beach and swimming in the ocean.
After all, you already made many plans for the season, and you don't want anything to prevent you from checking each one off your list. Be as prepared as possible by avoiding any of these seven things that are a complete waste of your summer.