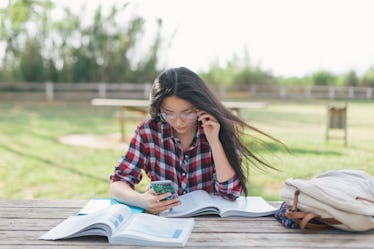 7 Things I Really Wish I Knew Going Into Freshman Year Of College
Freshman year of college can be both exciting and unbelievably daunting at the same time. Not only do you experience the first day of school jitters, but you're also coping with leaving home and entering a completely new world of almost-adulthood. From tackling time management to making sure I stayed hydrated, there are so many things I wish I knew about freshman year of college.
I was born and raised in Tampa, Florida, always surrounded by my family and close community, so when I was the only person from my high school who chose to go to college in Boston, I was about to start a completely new life away from everything I was familiar with. I didn't even have a close reference to guide me. My parents both went to school in the Philippines, and my older sister attended a school in my hometown, so I was the first person in my family really going after the American tradition of leaving the nest.
College is a scary and thrilling experience all at once. These can absolutely be the best years of your life. Here are some tips and tricks I wish I knew as a freshman, that'll hopefully guide you through this new chapter.