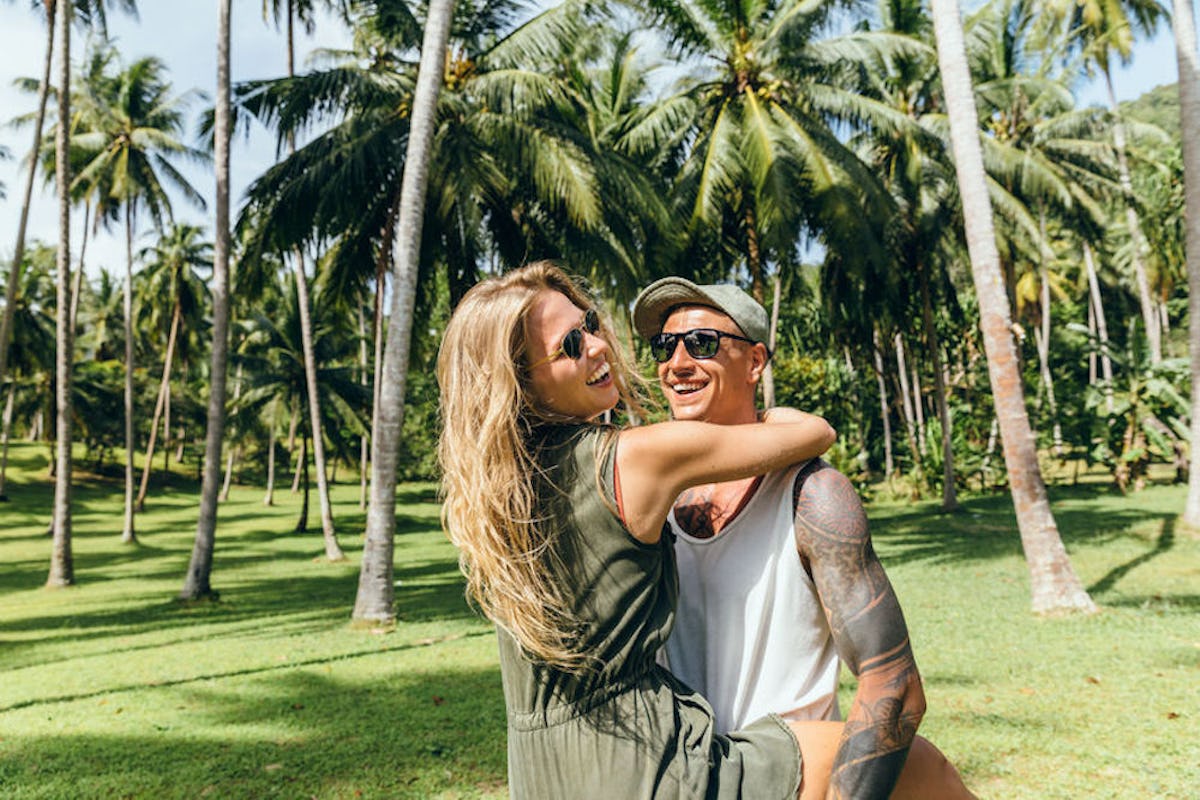 You'll Love These 7 Summer Baecation Ideas To The Beach & Beyond
In my opinion, so many things are sweeter in the summertime. My lemonade tastes like it has an extra scoop of sugar in it, and my fridge is filled with fresh fruit like strawberries and pineapple slices that are in season. The days are longer, leaving me and my love with plenty of sunshine for making memories, taking Polaroid pictures, and seeing the stars from our apartment balcony hours after clocking out of work. Every moment feels movie-worthy, or like we're on a vacation. You may feel the same way, but are looking for some summer travel ideas for couples so that you can truly make the most of the beautiful months to come with bae. Lucky for you, I have a few things in mind.
Before I get into the dreamy destinations that'll leave you two feeling refreshed, relaxed, and sun-kissed, though, I want to talk about how amazing it can be to travel with someone you love. Long lines at the airport, getting lost on the way to find your accommodations, and every other hiccup that might happen is somehow, well, better, because they're by your side. Exploring places for the first time, eating at new restaurants, and finding cute coves to call "yours" is simply incredible, too.
You'll want to celebrate and cue some confetti in the spirit of traveling together when you buy your plane tickets or head to one of these seven summer hot spots. I think you'll both love them to the beach and beyond.