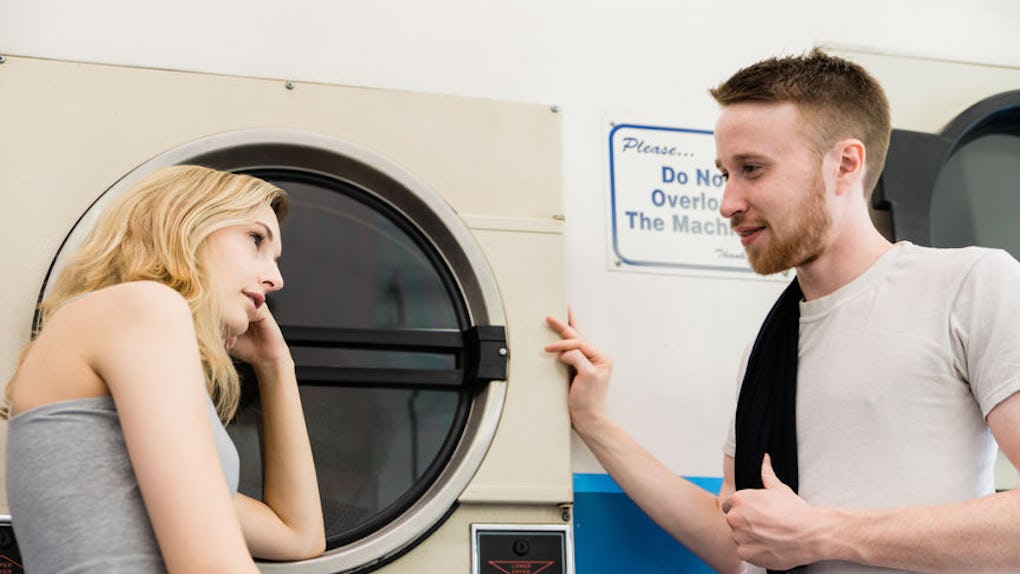 Stocksy/Jesse Morrow
7 Red Flags That Your Partner Talks About Exes In An Unhealthy Way
You might feel awkward discussing exes with your new partner, but having an honest conversation with your current boyfriend or girlfriend about past relationships is perfectly healthy. It can bring you closer together and help you to better understand your significant other, and vice versa. Plus, the way that your partner talks about exes can be extremely revealing.
Obviously, your S.O. shouldn't still have feelings for their ex, because they're with you now. But if there wasn't a lot of time between the breakup and when the two of you started dating, or if you ever feel like your boyfriend or girlfriend compares your bond to a past relationship of theirs, that could be a red flag that your partner isn't over their ex.
If you're worried that your S.O. isn't over their ex, or that they might still be involved with a past partner, it's important not to jump to conclusions without speaking to them. However, there are a number of signs to look out for that might indicate your S.O. talks about their exes in an unhealthy way, from subtly shifting the conversation, to blatantly ignoring your questions about their breakup.
I spoke to couples therapist and relationship expert Tracy K. Ross, LCSW, about the most common red flags to be aware of when it comes to talking to your current partner about their past relationships. Here are the top seven.