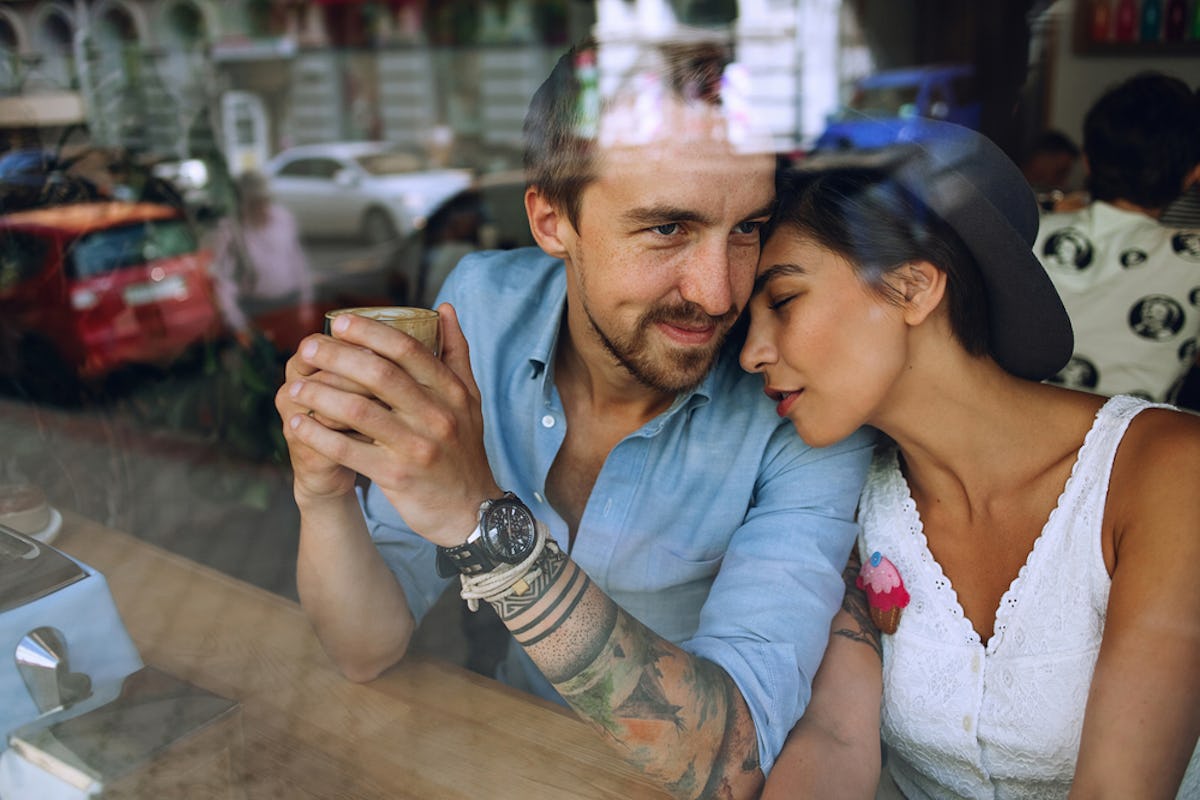 5 Dating Behaviors That Mean Someone Probably Isn't Over Their Ex
popovartem.com/Shutterstock
Imagine this all-too-real scenario for a minute: You've been dating someone for a few weeks and everything's going well. You really like them and think this could lead to a great relationship. The downside? They bring up their ex's name way too often, or you catch them creeping on their social media. It's uncomfortable, and you aren't sure what to do about it. When someone isn't over their ex, you'll probably be able to pick up on certain behaviors that'll feel like dead giveaways. Knowing what to look out for might be able to help you decide whether or not this is a topic you want to bring up.
First of all, does it really matter if your partner isn't over their ex before they start dating you? Sex and intimacy coach Irene Fehr tells Elite Daily that it does. "From the wondering, dreaming, thinking about 'what ifs' or 'what should have beens' with an ex, still being connected with them takes emotional energy — and that is energy that cannot go to a current partner."
She also points out the importance of emotional availability, saying, "if you want to be involved fully with this person, it's important that they are available to be emotionally involved and in love with you. Still being involved or hung up with an ex creates a dynamic where there is a 'third,' which can be defined as anyone or anything that intrudes on the couple, or makes it difficult to connect deeply and get to know each other."
If you notice any of the following signs in your bae's behavior, it might be because they're still healing from their last breakup and probably aren't ready to move on.