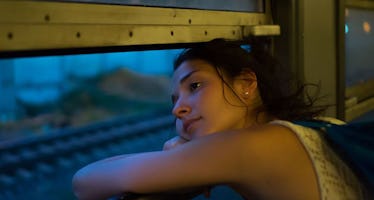 7 People Reveal The Reason They Should've Broken Up With Their Ex Sooner
When it comes to ending relationships, the "right" reasons to break up with someone may not always seem so clear-cut. You may be caught up in the positive aspects of the relationship, which is totally understandable. Do you two argue about how often to have sex? You may be OK with it, since that person is kind, caring, and basically your rock. You're always the one initiating texts and phone calls? You may let it slide if your partner doesn't have easy access to their phone during work or school. It's easy to ignore seemingly "smaller" problems in a relationship when it seems like for the most part, things are good. You don't want to end something so great for a reason so trivial. However, those problems or issues could well in fact be valid reasons for breaking up.
There are more obvious red flags that many people are aware of, like if your partner is verbally, emotionally, or physically abusive, or you know that they have cheated on you. In those cases, things might seem more black and white for you to end the relationship. But there are other circumstances that you could easily overlook that may actually be really valid reasons for ending things. Read on for several valid reasons to break up with someone.