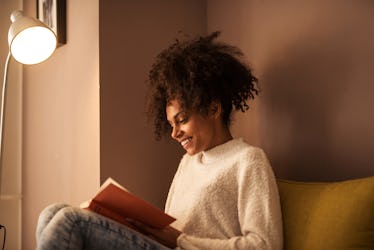 7 Positive Books To Read During The New Year That Are Inspirational AF
Reading is one of those things we should be making more time for. It's relaxing, gives you knowledge and often allows you to mold a fresher and more beneficial perspective about life. Speaking of fresh, that's sort of what New Year's is all about. Selecting positive books to read over New Year's will seriously get you on an uplifting start to 2018. As much as it may seem impossible to overcome the absolute madness of 2017, you're on to bigger and better things. We can't change the past and with the help of some positive books, you're setting some good vibes in your future. Positiveness, like a smile, goes a long way and you'd be surprised how much better your days unfold when you're facing them with an uplifting and real attitude.
Since we are all about to be in our feelings anyway on New Year's, we might as well sprinkle those feelings with inspirational insight. Books really are heaven-sent if you can muster up enough patience and quiet time to get through them. An unread book is basically a tragedy. So, if you're ready to leave no page left unread or turned, invest in any of these pretty positive books this New Year's.