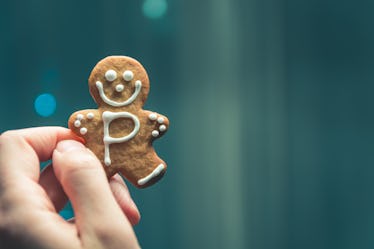 7 Photos Of Insane Gingerbread Houses That You'll Lose Your Gumdrop Buttons Over
One of the best parts of the Christmas season has to be the traditions that come along with it. As fun as holiday activities are, part of the appeal and excitement is that you can only really do them during the right time of year. Just like you probably won't see people carving jack-o'-lanterns in May, it'd be a little weird to casually build a gingerbread house in September. Luckily, we've finally reached the prime time of year to live out the holiday cheer on a daily basis. As you prep your gingerbread house and get ready to one-up last year's festive design, make sure to get your inspiration on before you break out the icing, by checking out some photos of crazy gingerbread houses.
Just in case you didn't know (because I sure didn't), extreme gingerbread houses are a thing, and some of them are straight-up masterpieces. We're talking mansions, towns, and even life-sized gingerbread houses. Even if you know without a doubt that your gingerbread house will not be living up to these standards, you have to check them out just for the wow factor. Forget mouthwatering — these seven photos of gingerbread houses will have your jaw dropped all the way to the floor.