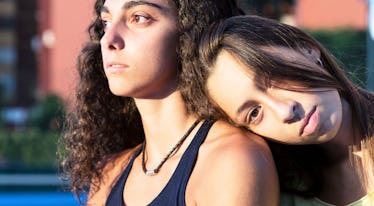 7 People Reveal What Their Rebound Relationships Were Like, & You'll Want To Think Twice
Breaking up is usually pretty hard to do no matter the situation, so jumping into a new relationship shortly post-breakup might not always be the best move. And if you're in a relationship where you think your parter is rebounding on you, it's important to pay attention to how your SO proves their commitment to you. If you can relate, then hearing these real-life stories from people revealing what their rebound relationships were like might help you figure things out for yourself. Because we're all human, and whether you're the one rebounding with someone else, or you think your partner is using you as a rebound, it helps to know you're not alone.
It's important to point out that rebound relationships don't always end in heartbreak. It's possible to find love fresh out of a breakup and have it last a lifetime, because naturally, not all relationships are the same. But love makes it easy to see only what you want to see and ignore the rest. While dating other people can actually be a good indicator that you're totally over your ex, Eric Resnick, a dating coach and online dating profile writer for ProfileHelper.com explained that there's a difference between rebound sex and actually developing feelings for someone new once ample time has passed. He told Elite Daily, "Another big sign [you're over an ex] is that you are interested in someone. Not just that you are attracted with them, but you are genuinely interested in another person. It's really hard to achieve that if you are still focused on your ex." But, if you or your partner is more obviously focused on sex, and they just got out of a relationship, "A lot of times that is just you looking for a distraction while you are healing," he said.
Clearly, no matter what spot you find yourself in, things can get complicated. And while you hopefully never find yourself in a rebound situation, these real stories from people on Reddit might make you re-evaluate whether or not you or your SO need more time between breaking up and starting over.