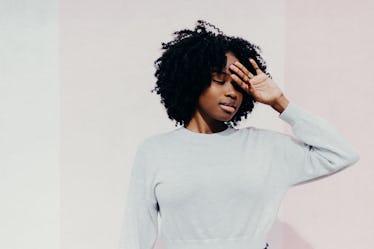 7 Natural Ways To Relieve Stress When You're Juggling A Jam-Packed Life
If I'm being honest, sometimes when I'm feeling super stressed out, all I want to do is lay on my living room floor and think about whatever situation is giving me anxiety. But eventually, I stand up and actually do something to address my stress so that it doesn't consume the rest of my day. If you're juggling a lot of different responsibilities, or you're just worried about a major upcoming life decision, try one of these natural ways to relieve stress, and maybe it will bring you some relief.
If stress is consuming your life and preventing you from being your best self at work or in your relationships, you might want to seek out a mental health professional who can work with you on a regular basis and give you strategies (and potentially medication) to help you cope. But if you just have the occasional stressful day, there are ways to calm your mind. Whether watching episode after episode of Parks and Recreation is the best way for you to raise your spirits high, or you prefer sweating out your stress during a fun cycling class, some of these strategies can help you feel more balanced and relaxed.