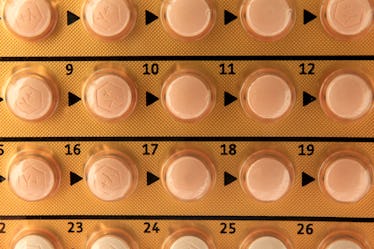 7 Myths You've Been Told About Your Birth Control That Actually Make No Sense
Shutterstock
Birth control is hands-down the greatest invention since sliced bread. It allows women to maintain control of their reproductive choices, keeps troublesome periods in check, and often serves to regulate your hormonal flow in general, helping you manage problems like acne, mood swings, and more. But for every true benefit that birth control provides us, there are plenty of myths about birth control we've all heard, too.
Spoiler alert: Those myths are exactly that — myths. And the more we circulate them around as half-truths, the more likely young women are to potentially believe them and choose to abstain from birth control for fears that aren't even scientifically justified.
According to a 2016 report from the Guttmacher Institute, approximately 62 percent of women of a childbearing age are consistently using some form of contraception. This number, though promising, has the power to shoot way, way up if we're clearer with ourselves and each other about what birth control is and isn't. What it is is a supremely safe and healthy decision about how to approach your sex life and your menstrual cycle. What it isn't is a fertility-ruining, complication-causing nightmare of scheduling and confusion.
With so many political and socioeconomic factors bearing down on the right for all women to have safe and effective contraceptives, it's up to us to be as educated as possible so that we can advocate for our reproductive freedom. Here are seven myths about birth control that are just plain untrue.