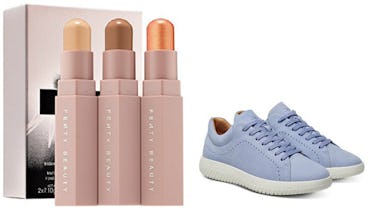 7 Mother's Day Gifts You'd Buy For Yourself, So Prepare To Get Two Of Everything
You and your mom are like two peas in a pod, so shopping for her is second nature. For Mother's Day, you want to give her something that proves you know her so well, and are blessed to have her in your life. If you two have the same taste, it won't be difficult finding Mother's Day gifts you'd buy for yourself that mom will fall in love with, too.
You know your mom like no one else. Just think about it — you're one of the only people (if not the only person) in the world who has heard her heartbeat from the inside. You want to show Mom that her beautiful soul and genuine nature is always appreciated. If you could give her everything her heart desires, you would, because she seriously deserves it.
You should celebrate your mom year-round, but on the day dedicated to Moms throughout the world, feel free to do it up. This means serenading her with so much love and one of these must-have gifts. You have free range on Mother's Day to surprise the heck out of your mom, which might bring on all the happy tears.
You can't deny how much you and your mom have similar taste, and you'd pick out any of these seven gifts for yourself, too.