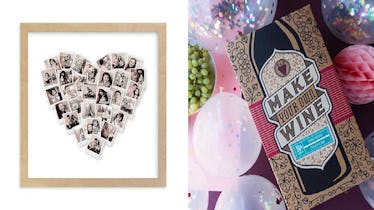 If Your Mom Already Has Everything, These Mother's Day Gifts Are Golden
Oh, mama bear. Our moms are the original MVPs. Mother's Day doesn't seem like nearly enough time to praise these beautiful and supportive souls, so we're showing our love on the regular. When it comes down to it, you want to give your mom the world — because that's exactly what she deserves. And by now, you've definitely realized that shopping for Mother's Day gifts for the mom who has everything can be such a struggle. You just want your mom to have the cream of the crop, because she constantly proves that she deserves the very best.
Growing up, you might have played dress-up in Mom's closet. You decked yourself out in her jewelry, and picked out the perfect purse to match. Once your look was complete, you attempted to walk in her heels down a mock runway. Let's be real: Her shoe game was (and still is) on point. You ended up getting her makeup all over the house, and hardly any on your face. Her room was a wonderland, because she really seemed to have everything, and still does.
Your mom has received a wide range of "gifts" from you. Think back to grade school. Remember those glue-drenched macaroni cards only a parent could love? Anything can top that pasta fiasco, and I'm here to help you out with a list of gift ideas Mom is sure to love.