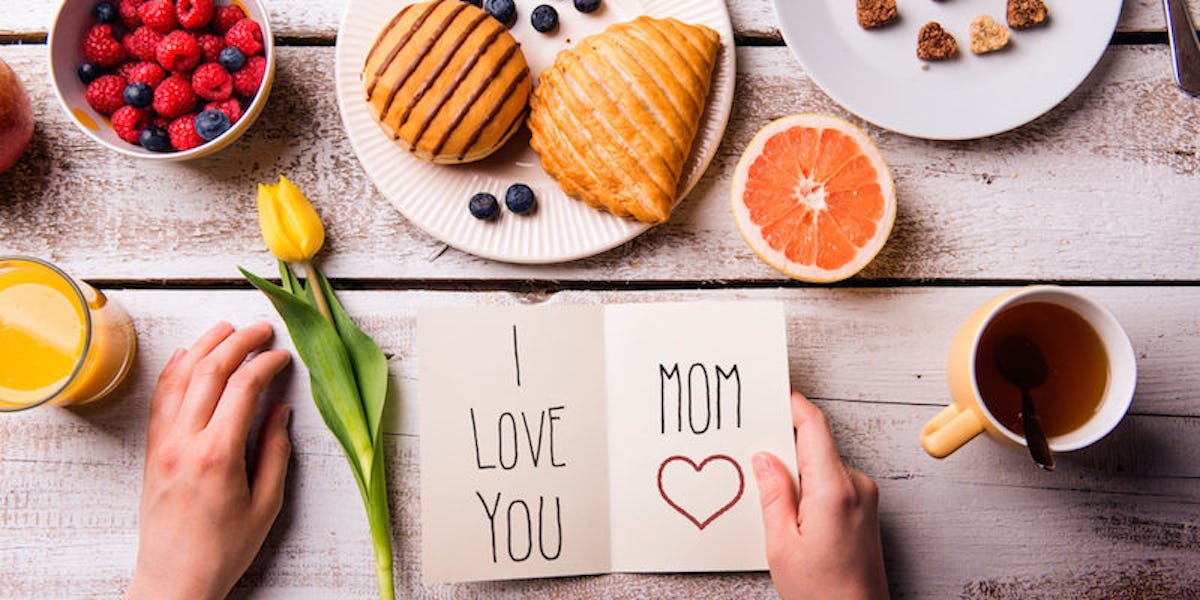 8 Mother's Day Gifts Your Mom Is Probably Over Getting By Now
Shutterstock
With Mother's Day right around the corner, you're probably going to be like me and run to Walmart on Saturday night to buy a bottle of lotion, box of chocolates and poetic card for the obligatory visit on Sunday.
But if you're like me, then you're just terrible. Mother's Day is the one day of the year when we should shower our moms with love and appreciation for putting up with all our crap, hijinks and shenanigans over the years.
Here are eight ways to step it up this year and buy something mom actually wants:
1. Box Of Chocolates
Sure, she has a sweet tooth, and most women are chocoholics. But, most women also love wine. So, why not skip the candies this year and take your mom away for an afternoon at your local winery? It'll be a great substitute for something sweet, and the two of you will make sweet memories along the way.
2. Flowers
If your mom is anything like my mom, then she will kill the flowers you bring into the house. It's never on purpose, but she doesn't have a green thumb. Instead of buying her something she can enjoy for three days before they start wilting on the kitchen counter, try taking her to a floral show instead. Or, buy her a group of annuals and plant them together.
3. Perfume
Sure, she loves White Diamonds by Elizabeth Taylor, but she probably doesn't like getting it for her birthday, Christmas and Mother's Day every year. Amp up your game and treat mom to a day at the spa. Give her an hour to detox and let go of all the 25 years of stress, headaches and gray hair you've caused her. (Sorry, Mom.)
4. Gift Cards
Nothing says, "I had no idea what to get you" more than a gift card. Instead of giving her the gift of having to pick out her gift herself, treat her to a day at the mall. The two of you can sift through her favorite stores and pick up a few shirts or mom jeans that she loves. It'll be a fun afternoon looking through sales together.
5. Books
If your mom is a bookworm, a fun way is to enjoy reading together is to go out for coffee at Barnes & Noble. Take a seat, and read books that each one of you recommend. It'll be a lazy day of drinking lattes and sharing what you both loved about your favorite books. By doing so, you'll also begin to learn more about one another.
6. Dinner
Try a home-cooked meal and invite her to your apartment. Let her rest for once, and have someone make her a meal that she doesn't have to clean up after. It'll be a nice gesture to show how drastically your relationship has changed.
7. Gift Baskets
Instead of buying her one of those pre-made gift baskets, buy a basket and fill it with things you know she'll love, like her favorite lipstick, favorite wine or even crossword puzzles. Make something tailored to her.
8. Framed Photos
Let's hope you grew out of cheesy macaroni frames. Instead, try to make a scrapbook of all your favorite moments growing up as a child. Or, make a photo album of all those insignificant moments that made you who you are today. She'll cry and be touched that you took the time out to do something so special.
At the end of the day, all your mother wants is to be with you. So, spend the day chatting, reminiscing and enjoying each other's company. That's really the sweetest gift of all.