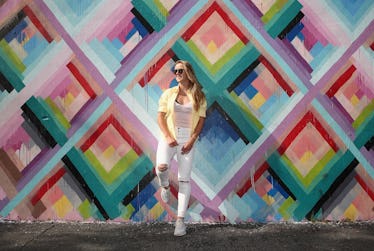 7 Most Instagrammable Spots in Miami That Will Make You Book A Flight ASAP
Julian Finney/Getty Images Sport/Getty Images
Miami, Florida, has long been known as a stunning U.S. destination for summer getaways. The amazing nightlife, beautiful beaches, world-class shopping, buzzing nightlife, extensive arts culture, and flavorful food scene are just the beginning of what this city has to offer. Plus, there's no shortage of picture-perfect spots that will make your Instagram feed pop. Trust me, these Instagrammable spots in Miami will make you want to book a flight ASAP.
I love living in the moment once I arrive at a new destination, but I also love capturing those precious memories for posterity. There's nothing like looking back on photos from a trip years later; the memories suddenly come rushing back to mind, and you're taken back to that special moment in time. Plus, it's always nice to be able to share these awesome memories with family and friends on social media, and I'd say Instagram is definitely the best platform for sharing those snapshots.
Luckily, you'll never run out of photo opportunities in Miami. You can strike a pose on the white sands of South Beach, or against the colorful walls of the Wynwood District. Make sure you plan to stop by these Instagrammable spots if you have plans to visit Miami anytime soon.