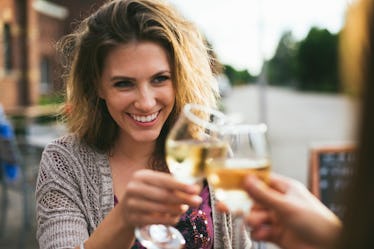 The Girls' Trip To Take This Summer, Based On Where You're At In Your 20s
How often do you get a chance to get away from it all with the people you love most? Our schedules can get so hectic, especially in our 20s when we're just trying to figure out what to do with our life. Sometimes, we just need a change in perspective to get us back on the right track. The best solution? A girls' getaway. Making memories with your day ones in a new environment might just give your soul exactly what it's been longing for. You should know where to travel this summer, depending on where you're at in your 20s.
When is the last time you and your girls spent quality time together? If it's been awhile, you may need to call them up right now to start planning your next vacation. Trust me, they'll be thanking you. When life get's busy, you've gotta be intentional about spending time with the people you love most. A trip could work wonders for the both of you if your life currently feels bland, exciting, or challenging. You'll have unforgettable experiences that you can always look back on. From California to Texas, I've rounded up a few places to get your wanderlust going. Now, it's time to start planning.