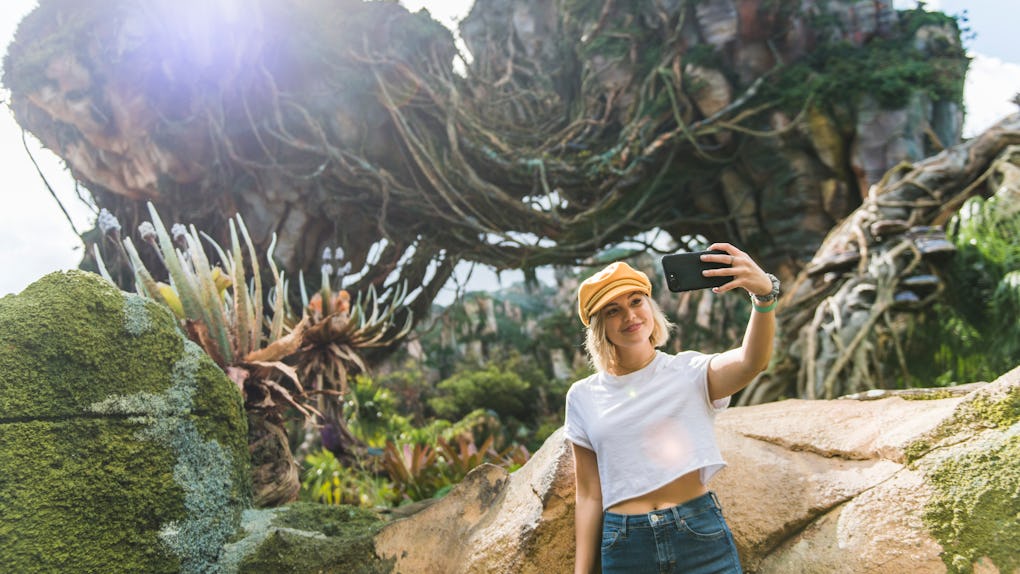 Handout/Getty Images Entertainment/Getty Images
The Best U.S. City To Visit, Depending On Where You're At In Your 20s
Your 20s are supposed to be the best years of your life. They're supposed to be a time of exploration, growth, and independence. They're filled with new challenges, opportunities, and people. You've got so many big decisions ahead of you, which can be daunting and exciting at the same time. At times, you'll want to take a break from it all to relax and refresh. Traveling is a great way give your busy mind some much-needed rest. The great thing is that you don't have jet off across the world. The best U.S. city to visit will depend on where you're at in your 20s.
Some cities are great for partying, while others are great for relaxing. Some offer incredible food, while others offer great history. In order to get the most out of your vacation, you should know what your interests are. One place may suit your interests more depending on where you're at in life. If you're anxious because you have a big practical coming up, you probably need an easy-going destination. If you're on a natural high because you just got engaged, you'd probably like to keep riding that wave. With enough research, you'll be able to figure out which U.S. city fits your current stage of life.
1. Orlando, Florida: If You're Feeling So Nostalgic
Ah, being a grown-up isn't all that it's cracked up to be. You've officially entered adulthood and there's no turning back, but you can still enjoy your life.
If you need to take a break from your newfound responsibilities, why not head to "The Most Magical Place On Earth"? That's right, I'm talking about Walt Disney World. You're bound to have a good time, and will definitely feel so nostalgic. You'll be worry-free, and will be spinning in the teacups ride in no time. After experiencing Disney World's magic, you'll be ready to take on the real world again.
2. Hawaii: If You Want Some Rest And Relaxation
Life can get a bit hectic, even in your 20s. It's perfectly normal to take a break every once in awhile. You might want to head to the Hawaiian Islands for some R&R. You can hit up an all-inclusive resort or simply lounge at the beach. Basically, you can chill out all you want and don't have to worry about responding to those work emails. You can truly disconnect and observe all of the beauty that the islands have to offer.
3. New Orleans, Louisiana: If You Need A Change Of Scenery
New Orleans is unlike any other place in the United States. This city is vibrant and full of life at every corner. I also can't forget to mention the delicious Cajun food. The architecture, jazz music, and exciting nightlife will certainly give you that spark you're looking for.
4. Seattle, Washington: If You Need Some Adventure In Your Life
Book a flight to Seattle if you need a dose of adventure in your life. You'll be embracing a pretty active lifestyle during your stay, and there are plenty of hiking trails to go around. You can go skiing, snowboarding, kayaking, stand-up paddleboarding, swimming, running, and biking across a variety of landscapes.
5. Las Vegas, Nevada: If You're In Need Of A Celebration
Treat yo' self! The daily struggles of being 20-something are real, so accomplishments should be celebrated. Whether you've just turned 21, graduated from college, landed your first "big girl job," or left behind a toxic friendship; you should take the time out to celebrate.
If you really want to do it big, you'll head to Las Vegas. Vegas is known around the world for its vibrant nightlife, upscale shopping, and incredible entertainment. You can treat yourself to a fancy meal, buy yourself some new shoes, or simply party it up with your besties.
When it comes to choosing your next U.S. travel destination, the options are endless. Depending on where you're at in your 20s, some places may give you exactly what you need.