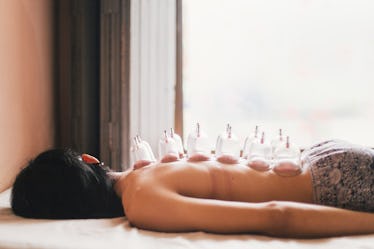 7 Lower Back Pain Remedies That You Probably Overlook, But They Actually Work
If your back is constantly bothering you, then you know just how miserable it can be to live with that type of chronic pain. You've probably blown through countless lower back pain remedies that maybe worked for a while, then stopped, and I'm sure you don't even want to begin to get into all of the doctor appointments you've gone to where they asked you for the umpteenth time if you've tried taking Tylenol with a glass of water to solve your problems.
Seriously though, lower back pain is no joke. It's the single leading cause of disability worldwide, and over 30 million Americans are dealing with it at any given moment. The problem is that it's often dismissed as an ailment that you quite simply just have to live with.
But if you're someone who's dealing with lower back pain on a day-to-day basis, then you know just how debilitating it can be. It might keep you from doing certain exercises you'd normally want to try, or you likely feel extremely uncomfortable by the end of the work day after sitting for so long. But you shouldn't throw in the towel just yet, as there are tons of easily accessible remedies for lower back pain that don't include going to the ER, getting an MRI, or undergoing surgery. Here are seven lower back pain remedies that you probably have overlooked, but might want to consider trying in the near future.