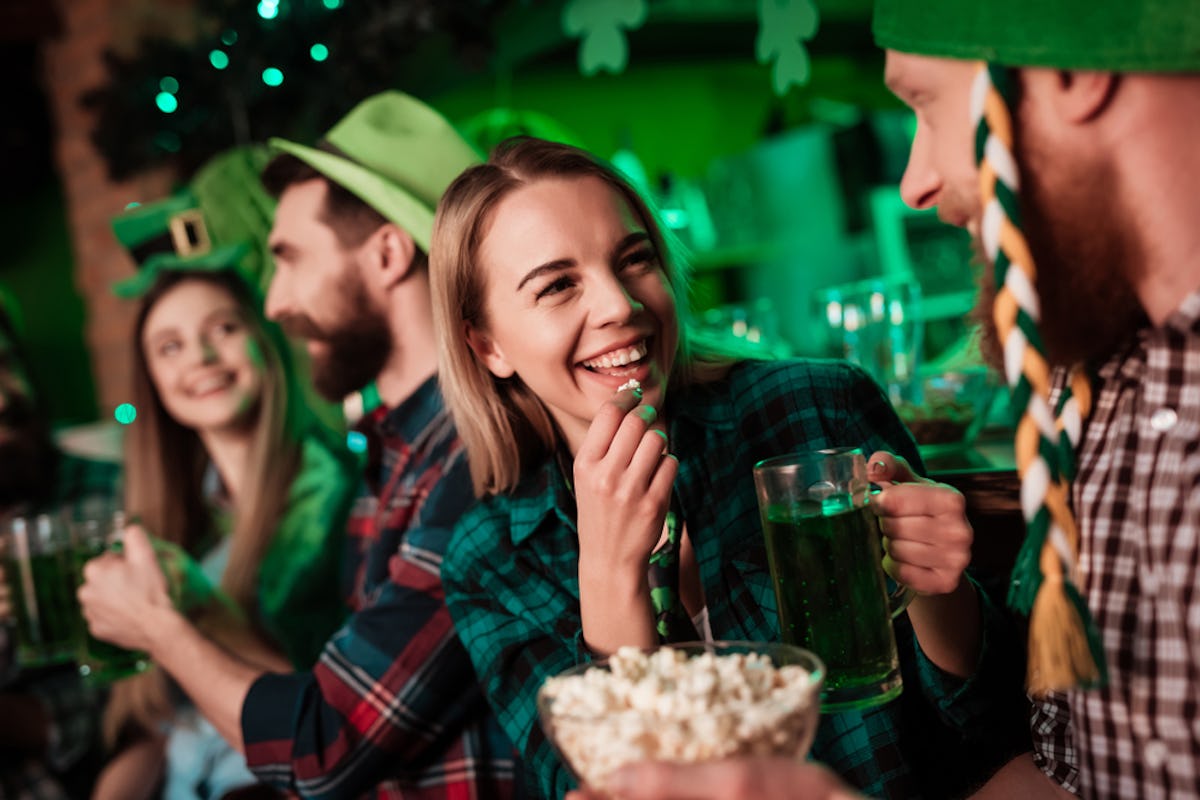 7 Last-Minute Things To Do On St. Patrick's Day If You Still Want To Party
Surprise! St. Patrick's Day is right around the corner on Saturday, March 17. If you've been busy balancing your hectic work schedule with your social life, you might have forgotten to make some epic plans in the name of the holiday. Don't worry, because I have you covered with some last-minute things to do on St. Patrick's Day. Any of these ideas are absolutely perfect for the lazy gal and her crew who want to throw something together on the fly. These last-minute ideas are also right up your alley if you don't want to host something super extravagant at your apartment.
As long as you remember to wear something green — so no one pinches you — I have your back planning out the rest of the festivities for the day. When you don't think you have the energy or time to throw something together, I'm here to tell you, "Yes, you lepreCHAUN." Your friends will have a shamrockin' good time with any of these seven St. Patrick's Day plans — and no one will know you put minimal effort into the whole thing. You get to embrace the lazy vibes and still have fun. That's just the luck of the Irish, and I'm Irishing you a Happy St. Pat's Day.