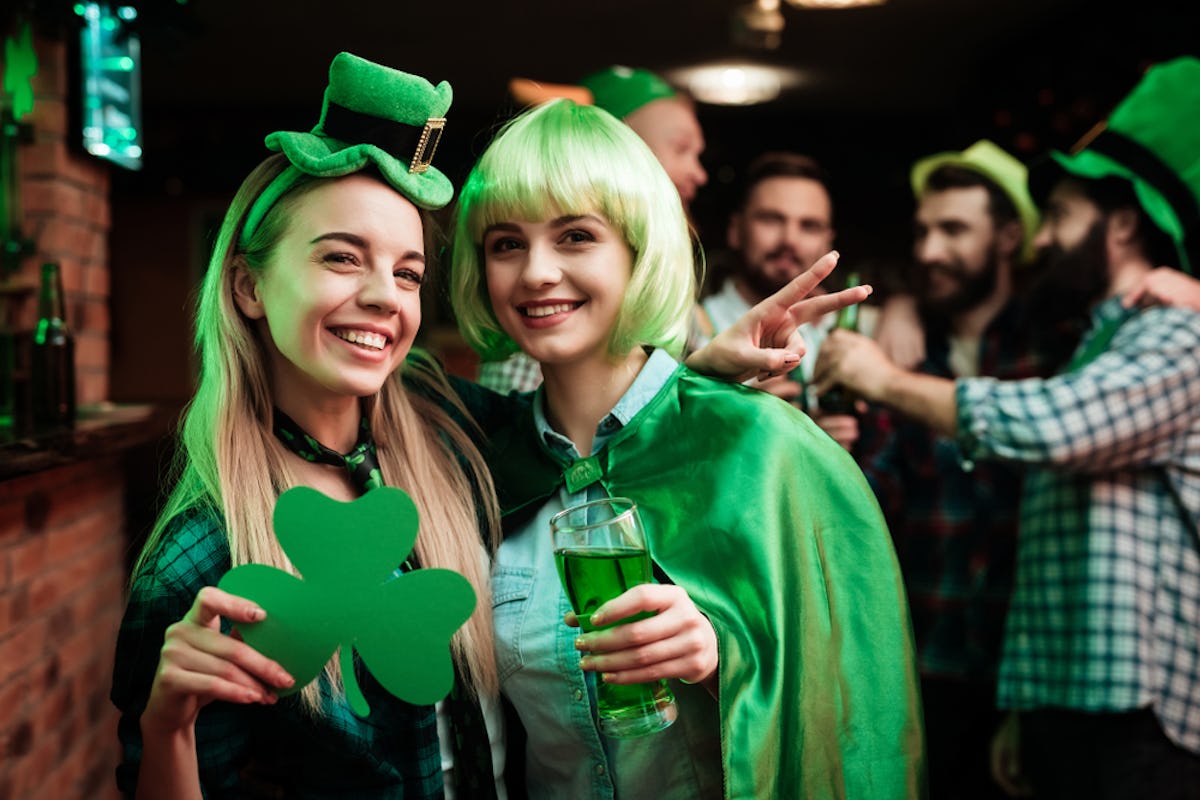 7 Easy St. Pat's Day Cocktails If You're Lazy AF But Still Want To Have A Lit Time
In my opinion, it seems like St. Patrick's Day is the one holiday that sneaks up on you unexpectedly. That's usually when you show up to school or work not decked out in anything green, and someone ends up pinching you. Ouch. Make sure you're prepped this year with your green beads, hair dye, and festive T-shirt — because St. Pat's is right around the corner. Even if you're feeling lazy AF, you can still have fun this St. Patrick's Day with easy green cocktail recipes.
We've all been there. Between work and a planner overflowing with commitments, it's so easy to be incredibly lazy when you get home after a long day. All you want to do is crash on the couch. You might be feeling a bit too lazy to plan a party this year for St. Patrick's Day — but whatever your plans may be, these easy cocktail recipes are too good to pass up (if you're 21 and up, of course). You and your girls can opt for a chill day in, sipping and watching some movies, or have a pregame at your apartment before hitting up the bars. Either way, these cocktail tutorials are golden — and you'll pull any of them together in just about no time.