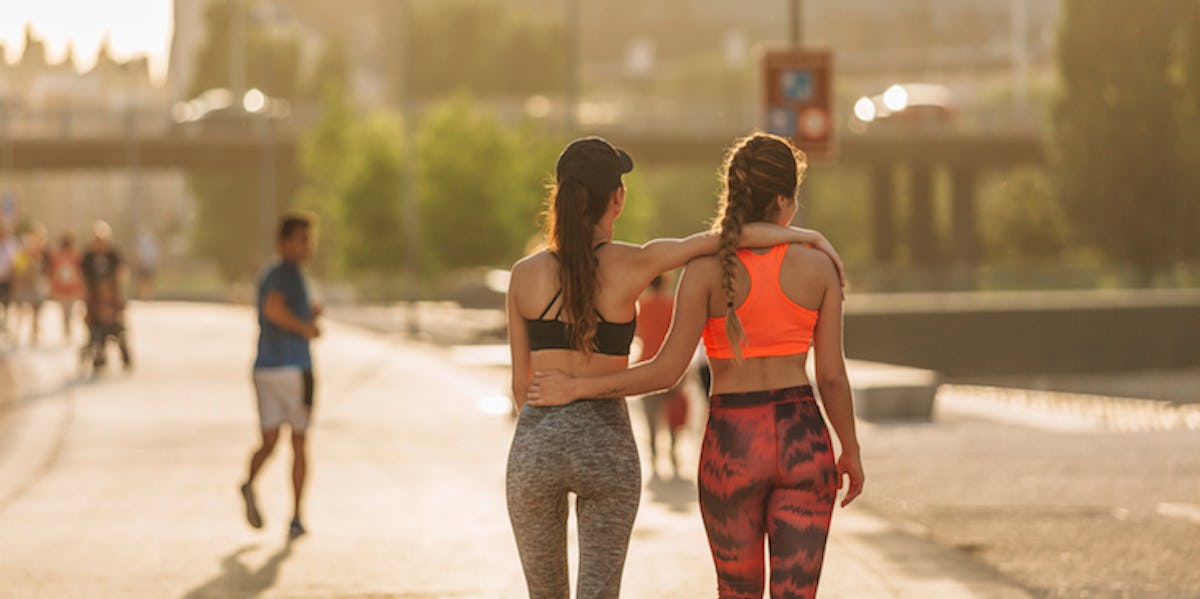 7 Fitness Gifts That Give Back & Make The World A Better Place For All Of Us
With Christmas and Hanukkah right around the corner, you might suddenly feel bombarded with an array of fitness-related gift guides, all suggesting the perfect presents for your gym rat of a BFF. And while I don't doubt that all of those suggestions will please any exercise enthusiast, there may be a tiny voice in the back of your head that really wants you to go the extra mile this year. But if you're stumped on how to give your gift some unique flare, browsing through some fitness gifts that give back might just give you exactly the inspiration you need.
Sure, it's easy to just pick up a fancy pair of headphones, or a high-tech water bottle for the fitness fanatics on your list of holiday giftees. But adding a special touch of thoughtfulness by gifting your bestie something that will both support her most challenging sweat sesh and have a deeper charitable meaning, you can make your present that much more unique and truly amazing.
Plus, it is the season of giving, after all, so giving back to the community and making the world a better place is the best way to truly spread holiday cheer and embody the spirit of the season.
If you want to make a big impact this year during your holiday shopping, here are seven fitness gifts that give back in the best possible ways.